Melissa at "Don't Let the Teacher Stay Up Late" (don't you just love her name!) is having an amazing giveaway to celebrate 100 followers. She has not one, but two prizes. Head on over to her blog to check it out and enter. I am contributing one item from my store! If you already follow me, then you get a very simple entry! Click the link below….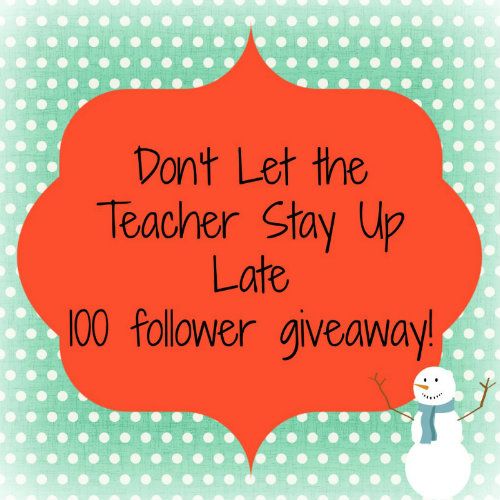 While you are blog hoping, why not head over to
An Educator's Life
. It's Share the Wealth Saturday Freebie time, so find yourself a great freebie this lovely weekend! Or better yet, link up with one of your freebies!