I LOVE linking up with Farley for her Currently's! I am ignoring the fact it is already October and the year is flying by!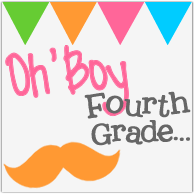 Here we go!
Escape to the Country always seems to be my go to show at the moment – it seems to be on all the time!
I am loving school holidays, but they are going by very fast. I have been doing quite a bit of relaxing, but it is probably time to do some planning for our last 11 week term of the year!
R decided he wanted to make croissants so has been working on them all day – the dough is in the fridge overnight ready to be made in the morning – let's see what we end up with!
After a week away there is lots of washing to do, and there are only two of us! We had such a terrible wind the other night and slept in a different bed just in case the big gum tree fall on our room, so I hope I don't have guests anytime soon!
Cakes, muffins, biscuits everything is going to be cooked by us soon! So excited to have a Kitchen Aid finally! This is a recipe I used yesterday for a
Cinnamon Tea Cake
– yummy! Especially when you are eating it when warm!